WHICH SUPPLEMENTS SUPPORT A VEGAN DIET?

To identify what supplements you truly need, I would encourage you to get your blood work done by a doctor, so that you can identify any deficiencies.
However, when you're a vegan, the obvious vitamins and minerals you may be missing out on are those that come from eating meat, fish, dairy and other animal-derived ingredients.
Below I have included a list of 6 vitamins and minerals primarily derived from these food types, and that as a vegan, you may be looking to supplement.

B12 supports your brain, nerves and cells. It aids neurofunction and energy levels, and helps the body in DNA synthesis and red cell production!
A simple way to supplement your vegan diet would be with our natural berry flavor Methyl B12 Spray, suitable for MTHFR gene mutation.

D3 aids the body in absorbing Phosphorus and Calcium, facilitating immune functions and keeping your bones strong and healthy.
D3 can be found in our unflavored Vitamin D3 Spray and our lemon, strawberry and orange flavored D3 Gummies!

Omega 3, which we can only get from our diet, is all about supporting heart, brain and mental health. Omega 6 is an important source of energy for the body, while Omega 7 aids digestion and supports metabolism while it fights aging. Omega 9 is known to support metabolic health and hair, skin and nails.
Our peach, mango and apricot flavored Omega Gummies are the furthest things from fishy capsules! This vegan gummy packed is with loads of health benefits and contains Omega fatty acids 3, 6, 9 and 7.

Zinc helps support a healthy immune system, cellular metabolism, and skin integrity.
Zinc traces can be found in our great-tasting raspberry lemonade flavored Sugar-Free Immunity Gummies and our goji berry flavored Biotin Gummies.

Calcium helps to build strong bones and teeth, ensures your blood clots normally and regulates muscle contractions, including your heartbeat.
Our peach, mango and apricot flavored K2 and D3 Gummies aid the body in Calcium absorption, keeping your bones strong and healthy and your arteries clear of blockages.

Iron supports the body in making red blood cells, which help carry oxygen throughout the body. It also helps to maintain healthy cells, skin, hair and nails.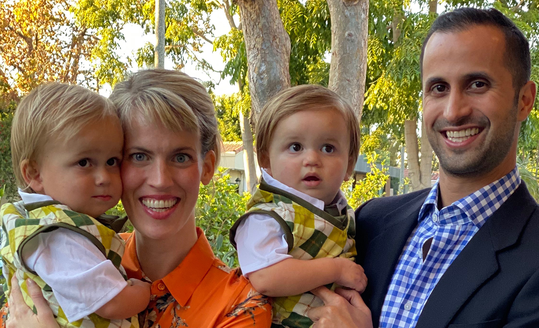 "We believe that making the best supplements for your family's health means creating products with non-GMO, plant-based, vegan-ingredients, with the fewest number of allergens possible."

-
MaryRuth Ghiyam

, Certified Health Educator & Nutritional Consultant

"These products have made a huge difference in my health for the better. I get compliments about how fresh and clear my face looks. I have energy during the day and sleep peacefully at night."

- Susan Montgomery ⭐️⭐️⭐️⭐️⭐️
This post contains sponsored content. Individuals were compensated for their images, reviews, and/or testimonials.

The MaryRuth's Team is pleased to provide you with information about our products. Please know we are not licensed medical professionals and therefore cannot provide you with any medical advice or information. If you require medical advice or information please contact a medical or health care professional. Please remember the information contained on our website is for informational purposes only. The statements in this article have not been evaluated by the Food and Drug Administration and are not intended to diagnose, treat, cure, or prevent any disease.